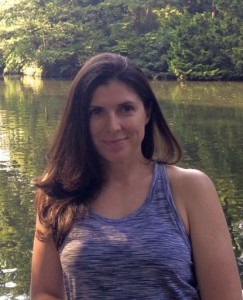 Amanda McCambley is participating in the 2017 Dream Mountains Kilimanjaro climb, in support of ONFE School Breakfast Program.
When opportunity knocks – say yes and you'll figure it out afterwards!
Though I was late to the game, the opportunity to join the Dream Mountains 2017 team resonated with me too much to turn it down. Having the utmost respect for respect for the Ottawa School Breakfast Program, and its positive impact in our community, I am proud to be raising funds for such a worthy cause. And climbing Kilimanjaro has been on my bucket list for what seems like forever! With only 8 weeks to raise $5,000, while also preparing mentally and physically to climb the world's tallest freestanding mountain… the climb itself won't be my only challenge! Yet it feels like a privilege to be part of this amazing team, and I am grateful for the opportunity.
The Breakfast Program provides a nutritious breakfast every day for 13,500 children who might otherwise go without. The right fuel is essential to learning, and increases chances for success inside and outside the classroom. Studies have shown time and again that students who are given nutritious breakfasts daily make significant improvements in learning, school attendance, behaviour and self-esteem. A child who is hungry has difficulty concentrating, is more easily distracted, and cannot take full advantage of education opportunities and may disrupt other children from learning as well. The School Breakfast Program ensures that children in need have access to a healthy breakfast in a safe, supervised environment – to help each child start their day ready to learn.
With the average cost per breakfast being $1, a donation of $5 provides breakfast one child for a week, and $20 for a month! That means a donation of any amount has real impact, and 100% of donations go directly to the charity.
Everyone faces challenges of varying degrees at some point in their lives, and by donating to the Breakfast Program, you will help to ensure that the children in our community are not faced with the challenge of starting their school day on an empty stomach.
Thank you in advance for your support and generosity!
Amanda