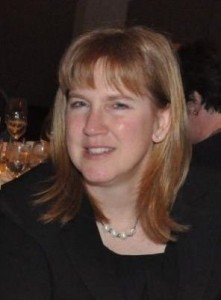 Anne Cole is participating in the 2016 Dream Mountains Machu Picchu trek, in support of ONFE School Breakfast Program.
I was inspired to learn more about Dream Mountains after a fellow Rotarian, Rob Scaife, participated in the climb to Mt Kilimanjaro two years ago. After meeting Shawn Dawson and this year's team I am excited to contribute whatever I can to the 2016 Machu Picchu Dream Team adventure and most importantly to raise funds for ONFE Ottawa School Breakfast Program in the process.
Throughout my 20 year military career I always looked for ways to give back to my community. Since moving to Ottawa and transitioning into my 'second life' I have helped raise funds for causes including the former Friends of Hospice Ottawa, Dreams Take Flight, and the Barrhaven Food Cupboard . Through my involvement with local Royal Canadian Legion Branches and as a member of the South Nepean Rotary Club, I have also contributed numerous hours of hands -on volunteering in many ways.
As a Veteran I know the importance of ensuring a safe and democratic environment for all. This starts with basic needs being met which include being properly nourished. I am thankful for living in such a rich and healthy country and continue to work to maintain it as such. My selection to raise funds for the ONFE Ottawa School Breakfast Program is therefore, I think, very fitting.
Did you know that students who are given daily nutritious breakfasts show significant improvements in learning, school attendance, behaviour and self-esteem? Imagine the joy you can share knowing that your contribution can have an immediate impact on these young people.
All trip participants pay their own expenses and we are asked to additionally raise money for one of seven charities in order to participate.
Over the next 6 months I am working toward a fundraising goal of $5000 and I invite you to contribute what you can toward this worthy cause. All money donated goes directly to ONFE Ottawa School Breakfast Program.
Thank you for supporting me in this journey!