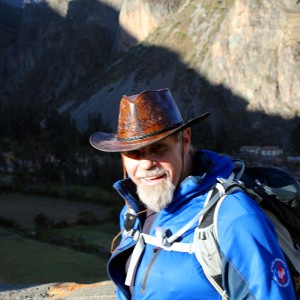 Bob Connolly is participating in the 2017 Dream Mountains Kilimanjaro climb, in support of Ride for Dad.
I got it to do!
Yup. So we're heading off on another adventure one of Shawn (Mountain Man) Dawson's incredible mountain climbing adventures for charity. WooHoo!
So Here is the scoop, we're gonna hike the tallest freestanding mountain in the world… Ya the World!…
Ya I know!
Am I crazy? He he
This will be my second time climbing this mountain (Kilimanjaro). First time I hit a lil snag at 15,600 feet… approx. 6 -8 hours from the top. It may as well have been a million miles, the rest of my hikin' homies gave er' to the top congrats to them…
But I got it to do.
So after getting a quadruple bypass and 9 pins in my shoulder (wah wah!) It's time to get back up on that horse. Cuz' I would rather people think I'm one crazy ol' MF for tryin' than sittin' on my ass and in a few years regretting not tryin'
I got it to do.
My Charity is Prostate Cancer/ Ride for Dad once again, which helps bring awareness and treatment to the very real and deadly consequences of prostate cancer…
My Goal is 5 G's ($5000) all of which goes directly to prostate Cancer/ Ride for Dad.
This charity just fits:
Prostate –check
Dad –check … Grandaddy x4 now
Biker guy –check
So please support if you can, every dollar counts…
It is thanks to many people that I am here to have this opportunity again… not everybody gets to relive their dreams.
Cheers,
Bobby C