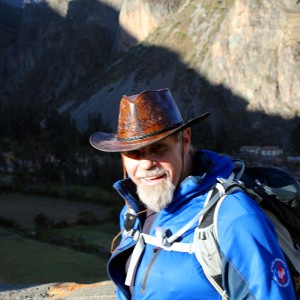 Bob Connolly is participating in the 2018 Dream Mountains Everest Base Camp trek, in support of Ride for Dad.
I'm Sofa King Grateful!
"YAK YAK YAK!"
That's Nepalese for "you're gonna do WHAT when u turn 63??? Hike to Everest Base Camp in the Himalayan Mountains in Nepal for Prostate Cancer / Ride For Dad??? No way!!!"
Yup, so that's the skinny. I am again off on one of "Shawn Dawson's Excellent Adventures"!! This time we're off to Mount Everest Base Camp in Nepal, 17,500 feet of elevation… whoa MF… Again my goal is to raise $5000 for my charity, which is Prostate Cancer / Ride For Dad. All proceeds go directly to the charity!
I'm sofa king grateful for all the support in the past from my kids, grandbabies, family, friends, and sponsors… in my previous Dream Mountains treks, you guys have donated close to $15,000 to my charity PC/RFD! ALL PROCEEDS GO DIRECTLY TO THE CHARITY! THANK YOU!!!
This is the third in a trilogy of treks and it has been one hell of a journey, both mentally and physically. A lil history: This is a hike I had been going to try 3 years ago… Booked and everything… But Fate had other stuff in store for me… 3 months before our departure, I decided to have a stress test at the Heart Institute. Ya, that didn't go so good… Ha ha ha… Bottom line, I didn't go that year.
FAST FORWARD 3 years: So with a quadruple bypass in me (I'm sofa king grateful) and nine pins in my shoulder, I started my recovery journey. After one and a half years and a lot of stairs, hikin' the **** outta the Gatineaus, eating kinda healthy, I got the go ahead from the Doc to give Kilimanjaro another shot… BOOM! Done in 2017!!! Sofa king grateful!!!
Well, I'm givin' 'er again… I've been asked "aren't you a lil old to be hikin' mountains around the world???" … So I stopped and pondered that for a moment… Then I said, "What's in an age?? It's just a number, a man-made invention, hell if I was a tree, I'd still be considered a mere sapling! a twig! a youthful bud in the forest of life!! … with a knot in my head and a healthy woody…
Please donate if you can!!!
Bobby C