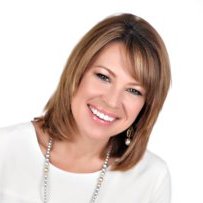 Carrie Irvine is participating in the 2016 Dream Mountains Machu Picchu trek, in support of the SOS Children's Villages.
My chosen word for 2016 was "adventure" and now it looks like I'm going to get some! I'm very excited to be a member of the 2016 Machu Picchu Dream Team climb!
It has always been a dream of mine to climb the Inca Trail to the Lost City of the Incas in Machu Picchu, so this was too good an opportunity to pass up! Inspired by others who have done previous climbs, I'm taking the plunge and making it come true.
My role as Marketing Director at St. Laurent Shopping Centre is very rewarding, but my most important job is being Avery and Cooper's mom. I hope this inspires my two fantastic teenagers to take risks, seize opportunities, and live life as if it were an adventure! It's also important to give back to the world we live in, so I'm honoured to be raising money for SOS Children's Villages.
"SOS Children's Villages offers safe and nurturing family homes to around 80,000 orphaned and abandoned children in 134 countries around the world."
I would be most grateful to anyone who is willing and able to support me in climbing 27 miles and 13,000 feet up the Inca Trail. All proceeds go to SOS Children's Villages to keep families together, develop communities and prevent child abandonment because everyone deserves a loving home.
Wish me luck!