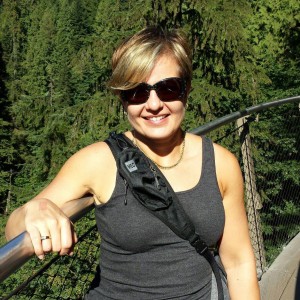 Crystal Borutskie is participating in the 2018 Dream Mountains Everest Base Camp trek, in support of Dreams Take Flight.
In April, 2018, I will once again be part of the Dream Mountains Team completing the Everest Base Camp Trek! While climbing Mount Kilimanjaro was the hardest thing I have done to date in my life, when the opportunity arose to join the Everest Base Camp Trek came up, I could not pass it up. Plus with all the knowledge I gained from climbing Kilimanjaro in 2017, just a few months ago in fact and with the support of my fellow climbers……it should not be too bad right? Just 12 days of trekking up and down in the mountains in altitude. No problem. Apparently this is called "High Altitude Memory Loss"! But I just could not miss the final trek the Dream Team is completing. I love being a part of the Dream Mountains family where we climb on behalf of charity.
This year I am climbing on behalf of Dreams Take Flight, a national non-profit organization consisting of Air Canada volunteers dedicated to providing the trip-of-a-lifetime to physically, mentally or socially challenged children. By the end of this year, Dreams Take Flight will have taken over 20,000 children to the happiest place on earth – Disneyland. There, they experience the wonder of friendship and magic. Our goal is to help them forget their troubles for one incredible day and to provide them with a lifetime of memories
100% of all funds raised go directly to the charity as I am personally responsible for all my private costs for this trip.
Everest's summit soars so high that trekking to its base camp (17,590′) is still an adventure! The 12 day Himalayan trek to Everest's Base Camp will take me through some of the world's most spectacular mountain scenery. I will discover the historic treasures of Kathmandu; stay in villages set against soaring mountains; walk trails lined with mani stones, engraved with Tibetan Buddhist prayers; discover remote mountain monasteries; get to know the unique culture of the Sherpas and learn about their spiritual perspective on the mountains they call home.
Please support me in yet another crazy adventure as I raise funds for Dreams Take Flight. The hours and hours of stair training I will complete between now and April 2018, will make it all worthwhile to put a smile on a child's face and to create a memory they will cherish for the rest of their life. No amount is too little to see the sparkle in a child's eye.
Thank you very much in advance for your generosity.
Sincerely,
Crystal Borutskie