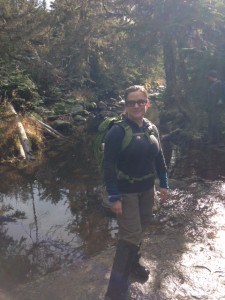 Emily Fisk is participating in the 2016 Dream Mountains Machu Picchu trek, in support of Ride for Dad.
Earlier in 2015, I made a promise to myself. There is no mountain too high for me to climb. What started as a metaphor for singular challenges I was facing, has now become something much bigger than myself and represents the challenges of many. Oh, and it involves actual mountains!
I am honoured, humbled and privileged to climb with the Dream Mountains Dream Team 2016 to Machu Picchu, raising funds for prostate cancer awareness and research through the Ride for Dad charity. All money raised goes directly to the charity. Each year, 24,000 Canadian men will be diagnosed with prostate cancer and 4,100 will not survive. They are sons, brothers, uncles, fathers, and grandfathers. They are men you know, and they are men I know. Since 2000, Ride for Dad has donated more than $15 million dollars to the Prostate Cancer Fight Foundation.
For me, this journey is more than checking off bucket list items. This is about doing something extraordinary, outside of my comfort zone, with a team of amazing people, and hopefully making a small difference in someone else's life while transforming my own… One step at a time.
Everyone has their own mountain to climb; their own challenges and obstacles to overcome. Someone today is fighting for a chance to survive. Please help me climb for those who can't.
Consider donating, and making a difference in someone's life.
Thank you!
Emily