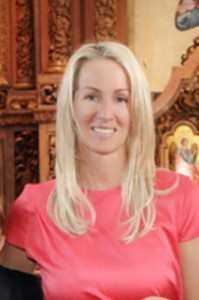 I am a Critical Care Nurse that has taken time off to have a family. Life is crazy busy with 4 children & the running shoes feel like they never come off!  Throughout my life I've maintained an active healthy lifestyle. Running, beach 2′s volleyball, cycling to name a few, have been longtime activities of mine.  I last held a corporate position at The Ottawa Hospital in the  endoscopy suites recovery rooms. It was at this point in my career that I became very passionate about the screening for Canada's #2 killer, colon cancer. Raising awareness through education has always been a large part of my career. I now wish to not only raise awareness but to raise funds for colon cancer by climbing Mt Kilimanjaro, the largest free standing mountain in the world!
I am very proud to be representing Colon Cancer Canada and to be on such a grand adventure with the 8th man in history to climb the Seven Summits of the world in under two years, Shawn Dawson! He, like far too many Canadians, has been touched by losing someone near & dear.
Please help me achieve my goal of raising $5000 for Colon Cancer!