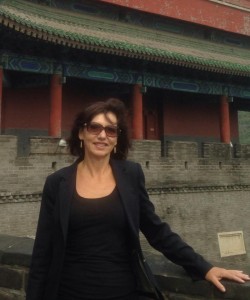 Fern Starke is participating in the 2016 Dream Mountains Machu Picchu trek, in support of Habitat for Humanity.
Family is everything to me! I am so blessed that my adult children still want me actively involved in their lives. This is the second year that my son and one of my daughters, has asked me to join the Dream Mountain Team, luckily this year there are no work conflicts. I am so excited to climb Machu Picchu with Brett, Julie and all the wonderful members of the 2016 Dream Mountain Team.
Having a safe and secure home environment is one of the key elements in creating a strong loving family atmosphere. When children don't know where they are going to sleep, or are in insecure environment they use their energy worrying rather than learning and developing. I strongly believe that every child is entitled to a loving home and this is why I chose Habitat for Humanity. Please join me in raising the roof of a new home for a deserving family!