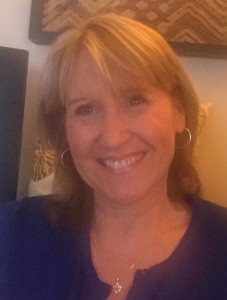 Gillian Barth is participating in the 2017 Dream Mountains Kilimanjaro climb, in support of CARE Canada.
From birth to young adulthood, I was very fortunate to grow up living and travelling around the world as part of the corporate multinational 'family'. Most of these travels were to places considered, in those days, as 'the third world'. As a child, the visible impact of global poverty and inequality left a lasting and powerful impression. As an adult considering her future, an international career was a given. Devoting that career to improving the lives of others facing situations many of us could only begin to imagine was an absolute must.
As Canadians, we enjoy living in an egalitarian society equipped with a relatively high number of safety nets. Such is not the case for millions around the world where equal rights and opportunities, particularly for women and girls, have simply been out of reach. After 35 years of humanitarian and development work, I can say with complete and total certainty that the work of organizations like CARE is making a difference!
Active in over 95 countries, CARE's 900 poverty fighting programs are reaching over 65 million people this year, particularly women and girls, helping them to:
• improve basic health and education
• enhance rural livelihoods and food security
• increase access to clean water and sanitation
• expand economic opportunity
• help vulnerable people adapt to climate change
• provide lifesaving assistance during emergencies
In so many cases, CARE is increasingly becoming simply the catalyst for change. The real agents of change are the people with whom we work as together, they are visibly and actively lifting themselves and their communities out of poverty.
As CARE Canada's President & CEO, I am extremely proud and honoured to join the ranks of other Dream Mountain climbers who have travelled before in truly testing their personal limits for the benefit of charities like CARE. The Dream Mountain pursuits are amazing feats of commitment and dedication for those who take part, people who give so much of themselves mentally, physically and financially. This will be my first year joining the team and I am truly excited to share the next few months in training and preparation with such a great group of individuals raising desperately needed funds for so many worthy causes. Having spent considerable time over the past 35 years in refugee camps and remote villages where CARE does its work, I daresay those experiences may pale in comparison to the vigor of this mighty trek and 8-day journey up Kilimanjaro! But knowing that each step taken means another step towards ending poverty will be more than worth it!
I would be truly grateful and honoured if you would support my climb. Each dollar donated is eligible for a charitable tax receipt and I am proud to say that 94% of all CARE Canada donations go directly to its relief and development programs!