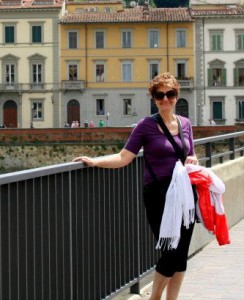 Greta Dounev is participating in the 2017 Dream Mountains Kilimanjaro climb, in support of CARE Canada.
I only heard of the Dream Mountains Foundation a few months ago thanks to my daughter Augustina.
I am excited to be able to contribute by supporting CARE Canada, a global leader in fighting poverty in Canada and around the world in the past 70 years. CARE Canada has set an ambitious goal: to tackle the underlying causes of poverty and social injustice and bring lasting change to the lives of over 150 million of poor and vulnerable people from excluded communities.
Working for Immigration, Refugee and Citizenship Canada for over 20 years, travelling around the globe, and being an immigrant to Canada myself, have shown me that life can be very different and difficult outside our borders.
I am looking forward to climbing Kilimanjaro with the Dream Mountains team as this will be my first ever climb, which presents a great challenge in exercising my personal limits and goals.
Thank you for your support and please remember that every penny counts!