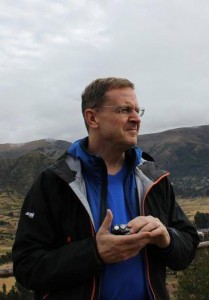 I'm very excited to be participating in another Dream Mountains trek, this time to climb to Everest Base Camp.
This is a personal challenge for me, to stretch my horizons and to face my fears, and the day that we arrive below Base Camp will be my 60th birthday. As Sir Edmund Hillary said "We don't conquer the mountain. We conquer ourselves."
Dream Mountains supports 7 local charities, and this year I am proud to represent SOS Children's Villages.
Around the world, SOS Children's Villages provides loving homes for children who have been abandoned and orphaned where their basic needs for food, health, shelter and education are met. Since 1949, SOS Children's Villages has been guided by a basic principle: a loving home for every child. They are the world's largest charity working with orphaned and abandoned children. Currently there are 2,000 SOS Children's Village facilities worldwide providing homes to over 70,000 children through its villages.
There are nine SOS Children's Villages in Nepal, and if at all possible, we plan to visit one of them on this trip.
These are extraordinary times. Please help me support this wonderful charity by sponsoring my trek – it doesn't matter how much or how little you give – please help me make a difference!
~ Harry