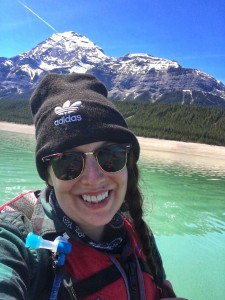 Heather Benoit is participating in the 2018 Dream Mountains Everest Base Camp trek, in support of Habitat for Humanity.
Here we go again!
I am beyond excited to be joining the dream team in the 2018 climb to Everest Base Camp in Nepal.
Climbing Mount Kilimanjaro last year with the adventurous and caring people who make up the team, was in short, the most amazing and rewarding experience of my life!
The hike pushed myself and the dream team to our absolute limit. Together, we were able to push through those limitations and summit the tallest freestanding mountain in the world while raising funds for seven wonderful charities.
The charity I am supporting for the second time is Habitat for Humanity!
Habitat for Humanity is an amazing charity whose mission includes mobilizing volunteers and community partners in building affordable housing and promoting homeownership as a means to breaking the cycle of poverty. As a healthcare professional, I have witnessed firsthand how homelessness and precarious housing is a very real issue in our country and am thrilled to do my part in fundraising for and promoting this charitable organization.
I am so grateful to once again be a part of the team!
Everest, we are coming for you!