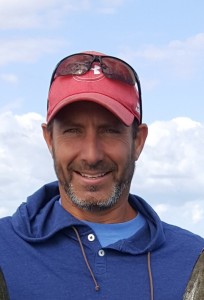 Jamie Straw is participating in the 2017 Dream Mountains Kilimanjaro climb, in support of the Ottawa Senators Foundation.
To start I am very excited to be part of the 2017 Dream Mountains Kilimanjaro climb and to be doing it with my son Mark at my side!
My BIO does not include past mountains climbed other than those that life hands out to us on a day to day basis and I am still here today so many a mountain has been climbed!
As the proud father of three beautiful children (young adults) I am very pleased to be working towards raising funds for the Sens Foundation who works with today's youth in a variety of different capacities.
Through the Sens Foundation our youth are given the chance to reach their full potential with programs that promote both physical and mental wellness.
Being extremely active in sports my entire life as both a participant and a coach I see the true value of this program to help our youth in dealing with the challenges they are faced with each and every day.
My hopes are to raise $5,000 for the foundation which will require the help of many of my friends and family so I thank you in advance for your support.