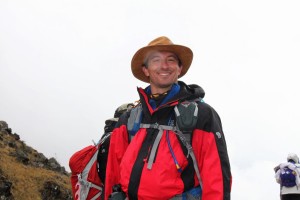 Trek for a dream
Over the past few years Shawn and I have become friends. When he offered a chance to trek Machu Picchu in 2013 for my charity, I was excited to be able to raise money for the children as well as go on an amazing adventure.
Now for the 2nd time I have this wonderful opportunity to trek with Shawn while helping my charity of choice, Dreams Take Flight Ottawa (DTF Ottawa). DTF Ottawa is a not-for-profit charitable organization dedicated to providing physically, mentally or socially challenged children a one-day trip of a lifetime to Walt Disney's Magic Kingdom.
Being a volunteer as well as past President of DTF Ottawa, I am motivated to doing everything I can – including climbing a mountain – to put smiles on the faces of these well deserving children and making sure to provide them with the memories that will last their lifetime.
Thanks to Dream Mountains Foundation for memories that will last my lifetime.  In order to get the opportunity to climb Kilimanjaro I must meet a fundraising goal of $5000. All of the money I raise will be donated back to DTF Ottawa as I am responsible for my own costs to go on this trek.
For my trip to Machu Picchu, I trekked in memory of Zacharie Raizenne (February 27, 1990- October 14, 2012), an amazing, happy child who benefited from our 2011 trip! I handed out Zacharie's favourite finger puppets to the children that I met on my trek. I will dedicate this Kili trek to Zacharie and hope to meet more children to share his memory with.
Please join me in raising $5000.00 by March 2014. Together we can make a difference in children's lives!