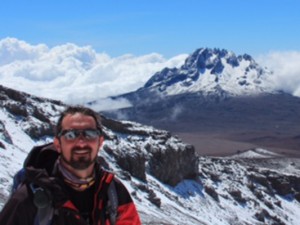 Saving the best for last!
Saving the biggest mountain for my last climb. Machu Picchu, and Mt Kilimanjaro, these were both amazing adventures, now I am getting ready to climb to Base camp of Everest for charity. Thanks to Shawn Dawson and Dream Mountain Foundation for making all this possible.
The charity I am climbing for is Dreams Take Flight Ottawa. DTF Ottawa is a not-for-profit charitable organization dedicated to providing physically, mentally or socially challenged children a one-day trip of a lifetime to Walt Disney's Magic Kingdom.
This charity is 100% volunteer based, so every penny I raise goes directly to the charity. I have raised $15,634 total in the last two climbs with your support.
I am trekking in memory of Zacharie Raizenne (February 27, 1990- October 14, 2012), an amazing, happy child who benefited from our 2011 trip! I have handed out Zacharie's favourite finger puppets to the children that I met, I hope to meet more children to share his memory with.
I am responsible for my own costs for the trek. Please help me raise $5000.00 by April 2015 by making a donation to my page. I have seen first hand the difference we make in these children's lives