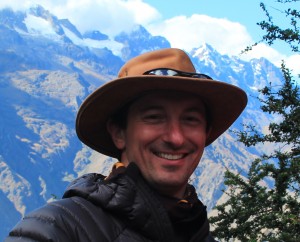 Jason Colley is participating in the 2016 Dream Mountains Machu Picchu trek, in support of Dreams Take Flight.

Hello
I think back at a fundraiser that I attended for an Everest trek member back in 2012. It was at that moment that I decided to hike with Shawn to Machu Picchu in 2013, Kilimanjaro 2014 and the attempt to go to Everest base camp in 2015 which was cut short because of mother-nature.
In 2016 I will be going back to Machu Picchu for the 2nd time for 2 reasons.
1. I love the culture, scenery and the food is amazing.
2. My wife is on this trek, and what a great time to spend some quality time together with mother-nature.
Thanks to Dream Mountains Foundations, Shawn Dawson for all the memories that will last my lifetime.
I will be hiking Machu Picchu while helping my charity of choice, Dreams Take Flight Ottawa (DTF). DTF is a not-for-profit charitable organization dedicated to providing physically, mentally or socially challenged children a one-day trip of a lifetime to Walt Disney's Magic Kingdom.
Please join me in raising $5000.00 by May 2016. Together we can make a difference in children's lives!