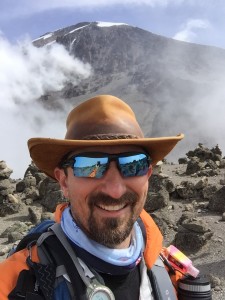 Jason Colley is participating in the 2018 Dream Mountains Everest Base Camp trek, in support of Ride for Dad and Dreams Take Flight.
Everest Basecamp part Deux!
It's hard to believe that it has been a little over 2 years since we were in Nepal, and the attempt to go to Everest base camp which was cut short because of mother-nature. This is my 6th trek with Dream Mountains Foundation, I have put thousands of dollars of my own money to fund these trips. Every dollar donated goes directly to the charities. Thank you for your continued support.
I am doing something a little different this time I am climbing for 2 charities, and for very good reasons. One, Dreams Take Flight. I love Disney and making kids happy and two Ride for Dad. I have always wanted to support prostate cancer since I am a rider.
Dreams Take Flight Ottawa. DTF Ottawa is a not-for-profit charitable organization dedicated to providing physically, mentally or socially challenged children a one-day trip of a lifetime to Walt Disney's Magic Kingdom.
Ride for Dad. For the past 17 years Ride for Dad has donated more than $18 million dollars to the Prostate Cancer Fight Foundation. RFD helps bring awareness and treatment to the deadly disease of prostate cancer.
Thanks to Dream Mountains Foundations and happy to call him my friend, Shawn Dawson for all the memories that will last forever!
Please join me in raising $5000.00 by May 2018 for the charity of your choice. Together we can make a difference in a child's life.
Thank you everyone.