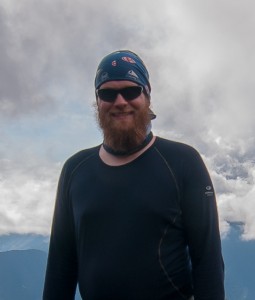 Jeff Wilson is participating in the 2018 Dream Mountains Everest Base Camp trek, in support of ONFE School Breakfast Program.
I'm looking forward to heading out on my fourth trek with the Dream Mountains Foundation. In late April 2018 we will be heading to Nepal and will be hiking to the Mount Everest Base Camp. I started with Dream Mountains in 2014 on the Kilimanjaro climb, then continued on in 2015 EBC Trek that was cancelled due to the Nepal earthquake, and finally in 2016 making the Inca Trail trek to Machu Picchu.
Over the previous treks I've been challenged physically, mentally and emotionally. Each trek has provided a new challenge and brought with it quite a bit of personal growth. The Dream Teams have made the journey an incredible experience. I'm excited to see what new challenges this year will bring.
As with the previous treks in addition to paying our own expenses, we are tasked with raising more than $5000 for charity. This year I am climbing in support of the ONFE Ottawa School Breakfast Program.
More than 13,500 Ottawa children in 189 schools begin each school day with a nutritious meal provided by the Ottawa School Breakfast Program.

Students who are given nutritious breakfasts daily make significant improvements in learning, school attendance, behaviour and self-esteem.

The Ottawa School Breakfast Program ensures that children in need have access to a healthy breakfast in a safe, supervised environment – to help each child start their day ready to learn.
The motto of Dream Mountains is 'One step at a time'. So I ask you to help me by making a small step (donation) to support the Ottawa School Breakfast Program and make a difference in the lives of children.