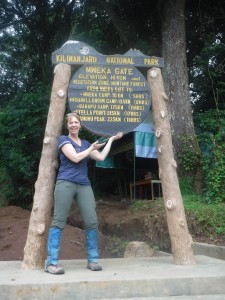 Juli Baird is participating in the 2018 Dream Mountains Everest Base Camp trek, in support of Dreams Take Flight.
What can I say….as if climbing Tanzania's highest peak- Mt. Kilimanjaro in spring 2017- wasn't enough, I am once again joining the Dream Mountains Foundation team to conquer Everest Base Camp.
I thought climbing Kili was a dream of a lifetime…but now there is another adventure to embrace. We will travel to Nepal, climb in the Himalayas to a height of 17,600 feet to Base Camp Everest in May 2018. Thank you to my wonderful family for their encouragement and …eye rolling…I know they fully support me with this endeavour.
Like last year, I will be raising money for my favourite charity Dreams Take Flight. Remember, this is a completely volunteer based organization that takes a plane load of children to experience magic at Florida's Disney World. These children come from a background of challenges, whether it's emotional,
social or physical but on this trip, they are just kids having the time of their life. Picture their smiles as they board a plane, fly to Florida and live their dream at Magic Kingdom. Every dollar raised – 100% – goes toward making this a reality for the kids. (none of your donations will be used toward the climb)
My goal is to raise $5000 for this special charity. You were all incredibly generous in helping me surpass my goal last year and I thank you for that support. Please help, once again, by donating at the link below.