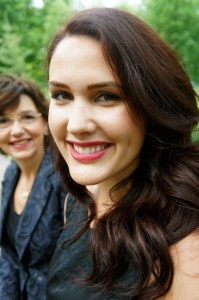 Julie Kuras is participating in the 2016 Dream Mountains Machu Picchu trek, in support of Dreams Take Flight.
Climbing Machu Picchu is not the natural thing for a girl who is scared of heights (and downwards moving escalators) to sign up for, yet somewhat on a whim is exactly what I did.
I write this one-year after completing my first marathon, which has been my most difficult physical challenge to date. For me running is easy, heights are not.
A huge motivating factor in deciding to take on this challenge is knowing that I'll be climbing with the Dream Team and raising money for Dreams Take Flight, an organization dedicated to providing the trip of a lifetime to children with serious challenges.
Working in a children's hospital means that everyday I am blessed to see how the power of magic can help heal a child and their family while creating hope.
Please help me raise money for Dreams Take Flight, so that more children can have magical memories.
http://www.dreamstakeflight.ca/