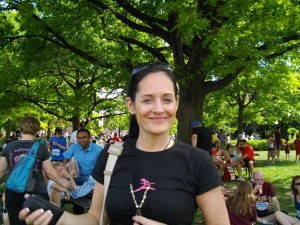 Hi, my name is Karen Corsten and I am a personal trainer and busy mom. I have always loved to be challenged both physically and mentally, so when I was asked to join the 2014 Dream Team, I jumped at the chance. I have never climbed a mountain in my life, but I've faced many difficult challenges, so I am looking forward to the trip very much.
Dreams Take Flight is a wonderful charity which sends disadvantaged children to Walt Disney World for a day! These children would not have the means to go otherwise. I am excited to be working with DTF to help these children fulfill their dream of going to Disney.
Please consider making a donation to this very worthy cause and help a child's dream come true. 100% of your donation will go directly to the charity.Thank you!