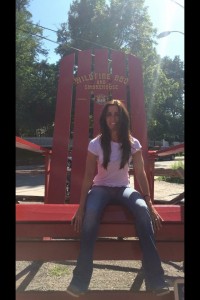 Kelly Browning is participating in the 2016 Dream Mountains Machu Picchu trek, in support of ONFE School Breakfast Program.
I am grateful to have been introduced to Dream Mountain Foundation and all the wonderful charities they support. I am happy to be involved in the School Breakfast Program. This is my first experience and i am looking forward to many more!
There comes a time in our lives when you become aware of your choices and you take control of them, to live life to its fullest, to help others and gain nothing in return other than a smile and the knowledge that good people still exist and good things still happen.