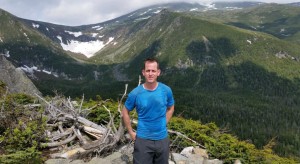 Kevin Preston is participating in the 2017 Dream Mountains Kilimanjaro climb, in support of ONFE School Breakfast Program.
Thanks in advance for everyone's support! I'm Kevin Preston and I'm a lawyer at Preston Lawyers in Brockville Ontario. I'm raising money for the charity Ottawa Network for Education (ONFE). Each dollar donated provides a hot breakfast for an underprivileged child. All the donations go to the charity – each climber pays his or her own way.
Each dollar you donate is eligible for a tax receipt as this charity is registered with the CRA. More importantly each breakfast a child receives improves his or her chances of succeeding at school and in their other endeavours. In other words each dollar raised makes it more likely the recipient child will succeed in life.
This will be my third trip with Dream Mountains. In the past I've raised money for cancer research but this time I'm raising money to feed hungry children.
I'll be climbing mountains in Argentina this November as part of my training for Kilimanjaro.
Thanks to Shawn Dawson for leading the group and for helping raise money for different charities, all of them worthwhile.