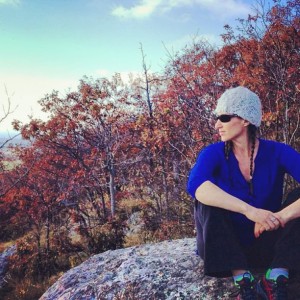 We all have bio's for different aspects of our lives. My work bio states that I am the co-host of CTV Morning Live, a four hour morning television show in Ottawa. When I was younger I thought of myself as an athlete having been an elite gymnast for most of my life. These days I like to add mother of two to the start of my resume, since my daughters Andie and Jamie are my biggest life accomplishment and what I am most proud of. I work ridiculous hours, Tony and I manage to find quality time and raise a family, I manage to keep health and fitness as a priority and I volunteer for a number of charities here in the city. I should feel complete and overloaded.  But at the end of the day, if we aren't challenged, if we aren't testing our limits then we need to take a step back and look at the bigger picture! I love my life and that I am able to step out of my comfort zone and open my eyes to more of what the world has to offer. That's why Kilimanjaro has been on my bucket list for years.
I never hike and I can't say I'm a nature lover, in fact I never camp and I much prefer the comforts of a nice hotel, a great cup of coffee and a hot bath. I'm told none are available on this trip and yet  I'm eager to travel with a wonderful group of people and step out of my comfort zone.
I have heard wonderful things about Dream Mountains and the work Shawn has done. When Shawn approached me about doing this trip I jumped at the opportunity. I'm hoping to share with our viewers the experience and maybe open their eyes to stepping out of their comfort zones to live life to the fullest.
I will be climbing for SOS Childrens Villages. There are so many children in this world who have been robbed of their innocence, forced to accept the harsh realities of life too soon and without the love and comforts of a home or parents. I look at my daughters everyday and feel blessed.  If we can give these children a glimmer of hope that people care, that they have a future ahead of them, then we are helping to make the world a better place. Please help, please donate!