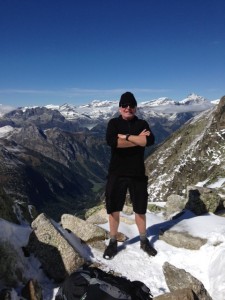 Mike Baine is participating in the 2016 Dream Mountains Machu Picchu trek, in support of ONFE School Breakfast Program.
What an honour to be part of the Dream Mountain Foundation's "2016 Dream Team Machu Picchu", and to be raising money for the School Breakfast Program in Ottawa schools!
I have spent the last 43 years working and volunteering in programs and schools for children and youth. After 35 years with the Ottawa Catholic School Board, I retired in 2007 as the Superintendent of Student Services and Special Education. For the last eight years, I have been a community volunteer; currently I am a Trustee on the CHEO Board, a Director on the Rogers House Board and past Chair of the Youth Services Bureau. I am also a private Education Consultant, where I lead programs for children and youth in Ottawa schools, in areas such as mental health, addictions and children at risk.
Becoming a fundraiser and advocate for the School Breakfast Program is one more initiative that I am passionate about…I have seen first hand the value of this program.
I am very excited to be part of this special group of people from all walks of life who are dedicating themselves to train for an arduous adventure, raise money for a special Ottawa charity, and pay all of their own expenses to do so…these are the kind of people who inspire me. Under the leadership of Shawn Dawson, our team will begin this journey six months before our May departure to Peru, and I cannot wait
Bring it on!