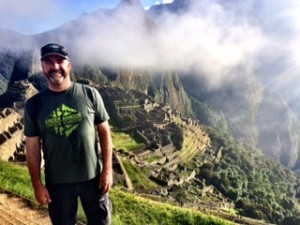 Patrick Fitzgerald is participating in the 2017 Dream Mountains Kilimanjaro climb, in support of ONFE School Breakfast Program.
"Passion and persistence are what matter. Dreams are achievable and you can make your fantasy come true, but there are no shortcuts. Nothing happens without hard work" (Diane Von Furstenberg). I think of this quote when I think of what Shawn and his teams at Dream Mountains, over the years, have accomplished for such amazing causes.
I am climbing to support the Ottawa School Breakfast Program. As a believer in lifelong education and learning for all ages, it is hard to imagine a young child without food to kickstart their day before school. Students who are given nutritious breakfasts daily make significant improvements in learning, school attendance, behaviour and self-esteem. The School Breakfast Program ensures that children in need have access to a healthy breakfast in a safe, supervised environment – to help each child start their day ready to learn.
Thanks to everyone for their support in my quest to climb Kilimanjaro with the 2017 Kilimanjaro Dream Team Climb. It is humbling to be part of such a philanthropic group lead by Shawn and his team and I look forward to the adventure and more importantly the great work that your generous donations will allow for across the Dream Mountains Foundation charities.
Cheers,
Patrick