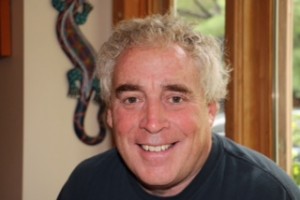 Paul McGuire is participating in the 2017 Dream Mountains Kilimanjaro climb, in support of the Ottawa Senators Foundation.
My name is Paul McGuire and this is my first foray into a climbing adventure. I love the idea of challenging myself to do something entirely out of my comfort zone – this is always where true learning takes place.
I am really excited about combining this adventure with a chance to raise money for the SENS Foundation. As an educator, I have witnessed the great work that the SENS Foundation has done to assist our families. Specifically, I congratulate the SENS Foundation support for Christie Lake Camp and Rec Link – two organizations committed to giving lower income kids the opportunity to spend a week at camp or link up to local recreation programs in Ottawa.
Many of our kids have benefited from these programs and this is my chance to give back.
This will be my first visit to Africa and my first real climb. I am so looking forward to this wonderful challenge and I would like to thank my family and friends for supporting me on this venture and my friend Elia Saikaly for inspiring me to strike out on this challenge.
I hope you will support me in my training and my climb by making a donation to the SENS Foundation