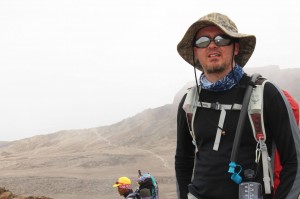 Randy McCaugherty is participating in the 2018 Dream Mountains Everest Base Camp trek, in support of the SOS Children's Villages.
First of all I would like to thank my family for their support.
This was a tough decision but in the end it came down to this climb being the chance of a lifetime. To go to Everest on the last Dream Mountains climb with my buddy Shawn and raise money for SOS Villages was just too hard to pass up.
So here we go again. I will pay my own way and train for the climb but I need your help to raise $5000 for SOS Villages.
Around the world, SOS Children's Villages provides loving homes for children who have been abandoned and orphaned. SOS Children's Village provides children in need with a caring, loving, and secure family environment where basic needs for food, health, shelter, and education are met.
I have had the privilege of visiting an SOS Village in Tanzania and can honestly say it was a life changing experience seeing these kids safe and happy instead of living on the streets. Please help me raise money for this great cause.
Cheers Everyone