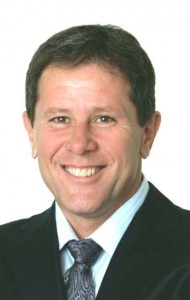 "If I had gotten checked this time last year,
I wouldn't be planning my own funeral today."
Charlie Pester, Kingston educator and role model
That's the quote that started the Motorcycle Ride For Dad
My name is Rob Andress.  Are you aware that over 23,000 Canadian men will be diagnosed with prostate cancer this year alone?  I made the decision to join Dream Mountains Foundations to make a difference in someone's life.  I believe life is a gift, not a right. If there's one thing any of us can do to help another, or change the outcome of someone's life, then our time here has been well spent.
I have made a commitment to climb Mount Kilimanjaro to raise money for The Charity Ride For Dad. This climb will be one of the most physically demanding adventures I've undertaken, I will complete it, and I will do it in hopes of making a change in someone's life.  I hope you will join me in this undertaking by supporting the Dream Mountains Foundation and specifically Ride For Dad in hopes to assist in finding a cure to Prostate Cancer.
The more you can donate the better this cause,  please remember, that ever little bit makes a different.  Please donate what you can in support of this great charity.