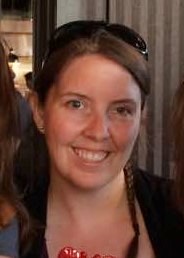 Roberta Brown is participating in the 2017 Dream Mountains Kilimanjaro climb, in support of the SOS Children's Villages.
Prior to April of this year, I hadn't heard of the Dream Mountains Foundation, let alone their mission and goal of summitting mountains for charity. 2017 marks their seventh climb, a return to Mount Kilimanjaro in Tanzania Africa, and reaching the goal of raising one million dollars for a variety of charities. I am thrilled to be a part of this team and climbing for SOS Children's Villages.
SOS Children's Villages is an international charity supporting orphaned and abandoned children in over 134 countries. They offer a loving home, safe environment, and community development with the mission of providing children and families with support and resources. They work to ensure basic needs are met and positive social change is achieved.
http://www.soschildrensvillages.ca/
I am new to the world of hiking. Climbing a mountain seemed like a reasonable first step. This idea of trekking miles onto the plateau of one of the worlds most iconic landscapes is exciting, and challenging. Exploring the terrain of Mount Kilimanjaro and experiencing the culture of Africa will make this climb more than momentous. It fuels a passion to bring further support to charity and is a fantastic lifetime opportunity.
The bruised knees, the thin air, the incredible views, and the knowledge that I am climbing not only for myself, but for people in need, will make every sore, and tired muscle, worth it. I am blessed enough to be lead by some of the most amazing, and thankfully, experienced people. This climb is a beautiful chance to walk among the clouds, and I can't wait.