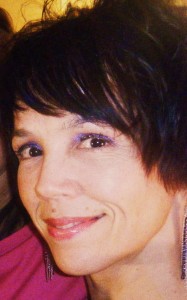 At first I thought I found this mountain. A perfect adventure to ring in my 50th birthday. How very clever of me…..  But after some deeper reflection and a few other 'signs' perhaps this mountain has found me.
The same can be said about Cancer. It found my family as it has found many others. It does not discriminate. Race, gender, age, nor the location in the body it attacks. Cancer is free to do what it wants to whomever it wants to when it wants.
I watched my Mother watch her Father die of cancer and my sister & I watched our Mother die of cancer. Funny how we are always curious about which 'type' of cancer someone is suffering from or died from. I was the same when I was trying to decide which charity to climb for. At first I thought 'I have no reason to climb for Prostate Cancer? No one I know has died from it.' How utterly ridiculous. That thought implies my suffering at losing loved ones to 'my' cancers is more pronounced that someone watching a loved one fight & perhaps lose their fight to Prostate Cancer.
ALL Cancer fights to destroy, mutilate, waste & ultimately kill its host if it can. We must fight back.
So why climb? Because I can. My climb may not mean much in the end. The 'cure' for Cancer may not be discovered because I climbed a great mountain. Yet my climb means I fight. That I can do.
I work out everyday. Most of the time I eat my veggies, drink my water & get my sleep. I have a positive attitude. I am conscious. I am grateful. I believe in miracles. I believe in God. I have a family.
So I fight. For life & the highest quality of it. I climb to remind myself how lucky I am to be alive.
To give to my 'cause' is to keep passion alive for the beauty of life. Mount Killimanjaro is just a blip in this fight. There is no summit until there is a cure. There is no cure without a fight.
Thank you for your support.