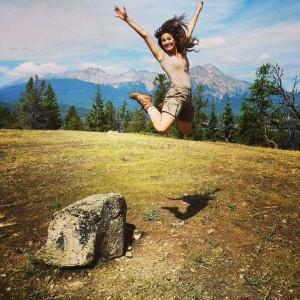 Sarah Freemark is participating in the 2016 Dream Mountains Machu Picchu trek, in support of the SOS Children's Villages.
Welcome all!
I am honoured to be a part of this year's Dream Mountains Foundation team and am thrilled to support SOS Children's Village.
Born and raised in the Ottawa Valley, it's a joy to live and work so close to my home town and my family.
I have the privilege of being a part of the CTV Morning Live team as well as an announcer on MAJIC100 and I look forward to sharing our journey on these various broadcasting platforms.
There are a few reasons this trip is so special. Shawn Dawson has accomplished so much in the last few decades and I am excited to be included in this next adventure. His unwavering support for our community makes him an asset to the city and I am excited to learn from him and my fellow climbers.
Also, since I'm supporting SOS Children's Village, there will be an opportunity to visit a group in Peru that actually benefits from the organization.
But here's what's really cool – my dad will be joining us on this adventure. He too will be fundraising for SOS Children's Village so I look forward to joining forces to exceed our fundraising goals and most importantly – share this incredible experience with my sixty-six year old father.