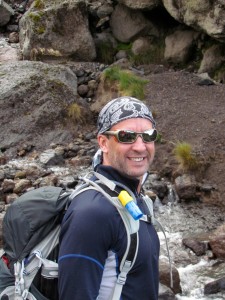 Shawn Dawson is leading the 2017 Dream Mountains Kilimanjaro climb, in support of CARE Canada.
Ordinary people are capable of extraordinary things. The highest mountain is climbed by taking "One Step at a Time". DREAM MOUNTAINS FOUNDATION is dedicated to helping people change their lives through education, opportunity, and compassion. Although I climb to support all of our seven charities, I chose to dedicate this climb on behalf of CARE Canada. Back in 2008 I first climbed Kilimanjaro for CARE Canada and now for the fourth and final time, its seems only fitting to do it once again.
The vision of CARE is a world of hope, tolerance and social justice, where poverty has been overcome and all people live with dignity and security.
Women and girls are an important part of the solutions needed to truly overcome poverty. Women tend to transfer improvements in their own lives into the lives of their children, families and communities
* For every year a girl spends in school she raises her family income by up to 20 per cent
* Educated girls grow into educated women, who have healthier babies and are more likely to educate their children
* When a girl in the developing world receives seven years of education, she marries four years later and has 2.2 fewer children
* Engaging men, boys, girls, and women can transform gender roles and increase gender equality
Thanks to everyone for their support in my quest to lead the 2017 Kilimanjaro Dream Team climb. It's an honour to be surrounded by a great team of people that are willing to take on this life changing adventure, all in the spirit of giving to those in need.
Cheers,
Shawn