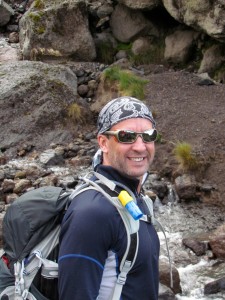 Shawn Dawson is leading the 2018 Dream Mountains Everest Base Camp trek, in support of Habitat for Humanity.
In 2015 I attempted to lead this Trek, but it was interrupted by one of the worst earthquakes in history, and I made a promise to the Dream Team Alumni to take on this adventure with them again in 2018!
Ordinary people are capable of extraordinary things. The highest mountain is climbed by taking "One Step at a Time". DREAM MOUNTAINS FOUNDATION is dedicated to helping people change their lives through education, opportunity, and compassion. Although I climb to support all of our seven (7) charities, I chose to dedicate this climb on behalf of Habitat for Humanity. I have always had a very special relationship with HFH , and in the past participated on 3 international builds in Ghana, El Salvador and China.
Habitat for Humanity Canada brings communities together to help families build strength, stability and independence through affordable homeownership. I believe in their slogan to provide "a helping hand up, not hand out."
Habitat homes help families avoid making impossible choices between rent and other basic necessities by providing them with a mortgage they can afford. An affordable mortgage allows our partner families to ensure their needs are met – including childcare, transportation, groceries, education, school supplies, medical and dental expenses, clothing, furniture, and more.
Partner families' monthly mortgage payments go into a revolving fund held by the affiliate that built the home. This fund is reinvested into the community, as it is used to build more homes for low-income families in need.
Thanks to everyone for their support on my next quest to lead the 2018 Everest Base, DreamTeam Trek. It's an honour to be surrounded by a great team of people that are willing to take on this life changing adventure, all in the spirit of giving to those in need.
Cheers,
Shawn