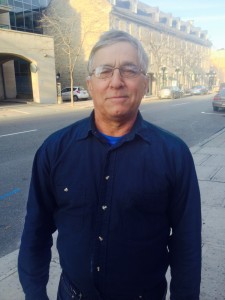 Timothy Freemark is participating in the 2016 Dream Mountains Machu Picchu trek, in support of the SOS Children's Villages.
Hi, I'm Tim Freemark, Sarah's dad.
I am a Queen's University graduate, Geology 1977. In my time, I have been a geologist, a manager and owner of businesses, a producer and seller of Canadian agriculture production worldwide, a high school teacher and a taxi driver. I have raised and am raising three children; I don't think they ever grow up. I am a fly fisher, a grouse hunter and an ice fisherman. I did my undergrad field work in Toquepala, Peru. In a sense this is a 40th anniversary for me.
To do this trek with Sarah and for this special cause is unique and appreciated.