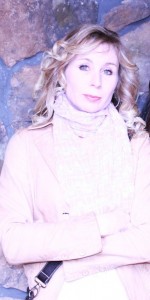 I recently learned about Dream Mountains, a foundation that raises funds for charities focussed on education, opportunity, and compassion.  Through this foundation I have an  opportunity of a lifetime  to hike up Kilimanjaro in March/April 2014  –  I gave myself one day to think about it and then with excitement said –"Why not!!!"  Then I learned that the challenge included raising money for Habitat for Humanity.  I was even more excited and said — "YES – Sign me up!!! "
For those who know me, I have had a couple of busy and chaotic years.  Now it's time for me to focus by challenging myself in a different way — this 11-day trek to the summit of Kilimanjaro, often in the cold and with no shower is exactly what I need!  So I'm now training almost every day to ensure that I can actually reach my goal to reach the summit.  That's the easy part.
Now for the hard part.  I need to ask you to consider supporting me with a contribution to help reach my goal to raise $5,000.00 for Habitat for Humanity.  Any donation, large or small, will go a long way to making a difference for people who truly need it.  All the money raised goes directly to the charity and a donation receipt will be provided to you for income tax purposes.
Habitat for Humanity is a non-profit organization that's mission is "To mobilize volunteers and community partners in building affordable housing and promoting home ownership as a means of breaking the cycle of poverty." Not only is it an international charity, it also helps build housing for Canadians. Did you know almost 5 million Canadians are at an income level where they are in dire need for help for basic needs?
I encourage you to visit their website at www.habitat.ca for more information Thank you so much for your consideration.