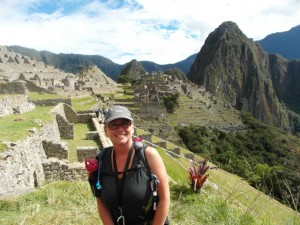 "Opportunities are like sunrises – if you wait too long, you miss them."
This past year I had the good fortune to join Dream Mountains 2013 Machu Picchu Dream Team.  It was an incredible journey with memories that will last a lifetime.  Our teams raised $120,000 for charity.  Having been given another opportunity; to join the 2014 Kilimanjaro Dream Team I could not resist. Having a lifetime adventure combined with giving back and raising money for charity, is such a win/win.
In April 2014 at my own cost, I will be heading to Tanzania to climb Mt. Kilimanjaro. As I have been extremely blessed with opportunity in my life, it is important to me to help raise awareness and lend support to charity. This year I will be climbing to support Habitat for Humanity. Habitat for Humanity is both a local and worldwide not for profit organization  whose mission is to mobilize volunteers and community partners in building affordable housing and promoting homeownership as a means to break the cycle of poverty in Canada and around the world.
I am asking you to lend your generous support in helping me raise funds for Habitat for Humanity, so that we can all make a difference in a family's life by giving them the opportunity to have a safe and decent place to call home.
Gratefully, Trish