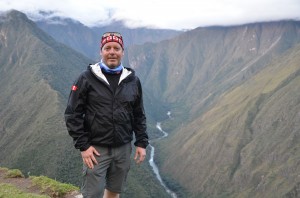 Troy Pearson is participating in the 2017 Dream Mountains Kilimanjaro climb, in support of Dreams Take Flight.
Climbing Mt. Kilimanjaro has been on my bucket list for a very long time and is what brought me to Shawn Dawson and the Dream Mountains Foundation back in 2011. Fast forward to 2017 and I finally have the opportunity to climb the tallest free standing mountain in the world. This adventure will be extra special for me because I get to share the experience with my wife who will be completing her first trek with Dream Mountains!
Dream Mountains supports 7 charities and for this adventure I have chosen Dreams Take Flight Calgary. Dreams Take Flight is a national volunteer charitable organization dedicated to providing the trip of a lifetime to medically, mentally, physically, socially or emotionally challenged children. I'm excited for the opportunity to help create "Magical Memories for Special Kids".
Thank you to everyone for supporting me on this journey with the 2017 Kilimanjaro Dream Team.