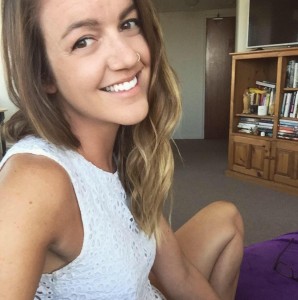 Vicky Castledine is participating in the 2017 Dream Mountains Kilimanjaro climb, in support of the SOS Children's Villages.
Better late than never, right?
I may be a late addition to the team but it sure as heck doesn't mean I'm any less ready for this adventure of a lifetime! Having been raised as a cottage kid, the majority of my favorite memories are all outdoors. From catching frogs, to swimming in the lake to long hikes through the forest, I'm happiest in the wild so naturally this trek appealed to me right off the bat. It's just an added bonus that my best friend is also going on this epic trip.
It honestly gives me goosebumps every time I imagine myself landing in Tanzania. I've had the opportunity in my life to travel around Europe and Australia but never in a million years thought I'd make it to Africa (insert Toto song here).
I'd like to take a moment to give a shout out to all of our incredibly generous friends and family who have supported my Dad and I over the years doing the Ride For Dad. We had our time together and raised over $100,000 over the years for prostate cancer research so now it's time to shake it up a little and concentrate on a new charity.
SOS Children's Villages is a wonderful organization that helps children in need when they've lost everything. They help raise orphaned and abandoned children and provide them with all the things we tend to take for granted every day: food, clothing, education, medical care and most of all, hope.
Thank you for taking the time to check out my page and I hope you consider donating to a great cause!