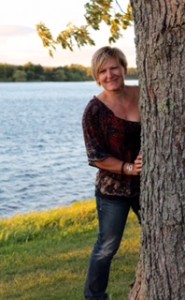 Virginia Gluska is participating in the 2017 Dream Mountains Kilimanjaro climb, in support of Ride for Dad.
Dream Mountains Foundations is dedicated to helping people change their lives through education, opportunity and compassion which encompasses everything that I am about. I became involved with Dream Mountains a few years ago as a volunteer with Dreams Take Flight and have supported the climbers' fundraising, in training and in spirit. I am honoured to say that this year I am fully engaged and going to the top; The summit of Mt. Kilimanjaro that is, the tallest freestanding mountain in the world. My commitment to Dream Mountains is more than the physical climb. We are a team of 30 individuals committed not only to training, but also to community and a common goal of fundraising and increasing awareness of 7 charities. I know I will be challenged on every level of my being to prepare and embark on this journey.
As a member of the Team, I commit to raise a minimum of $5000 for my charity. The charity that resonates the most with me is Ride for Dad, whose mission is to raise funds to save men's lives by supporting prostate cancer research and raising public awareness of the disease. At this time, someone close to me was recently diagnosed and is going through treatment for prostate cancer, which is a powerful reminder of the importance of the work of Ride for Dad. In addition, my first set of wheels at 16, was a motorcycle, and I am a lifelong biker at heart…I was told recently that if I am going to fundraise for Ride for Dad, then I need a bike(r). J
All money raised goes directly to Ride for Dad, I pay all my own costs for the trip. Please support me as I take on this mountainous challenge. Every donation matters and makes a difference in someone else life! THANK YOU!!